 Kara
Located at Babcock
Wed, Thurs & Sun: 12-9 PM
Friday – Saturday: 12-10 PM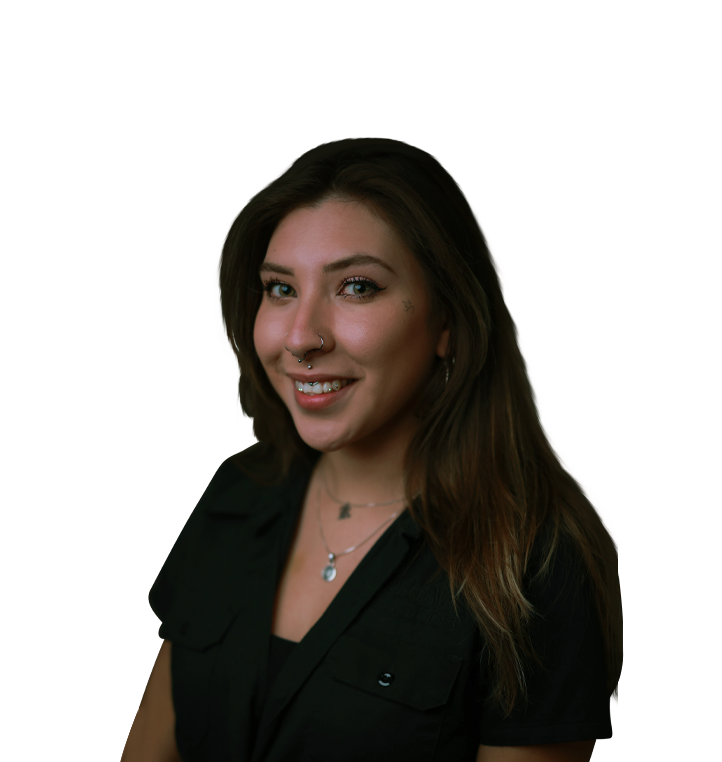 Experience
I started piercing when I was 19 kind of randomly I was kind of lost in life and a friend of mine that was a master piercer was leaving her position and decided she would teach me to take her place. After a year and a half of apprenticing some hard work and dedication I was given a lead piercer position Since then I've grown into my craft and have learned so much over the years and have made a lot of amazing connections since then I'm and out of the industry
What's your favorite piercing style?
I don't think I have a favorite style, I love all of it but if I had to choose a piercing I love doing the most it would definitely be dermals there's just some thing about the procedure that interests me and you can pretty much put them anywhere.
Who or What inspired you to become an artist?
My inspiration really comes from my experiences seeing people happy and excited with my work when we're done is what keeps me going.
*Our piercing prices reflect the piercing, initial jewelry used to assist in proper healing as well as the aftercare.
REQUIREMENTS FOR CUSTOM PIERCINGS
*All Dermal, surface, and genital piercings are required to have a consultation with our piercer.
SHOP REQUIREMENTS FOR UNDER-AGE CLIENTS
If you are under the age of 18, per Texas regulation, you must bring in your birth certificate and a parent as well as their ID. If you are of the age 18 or older, you will just need a state-issued ID.